Assistance forklift batteries
Assistance forklift batteries
Our philosophy is based on the continuous improvement of the products we supply and on the assistance that we can provide to the customer.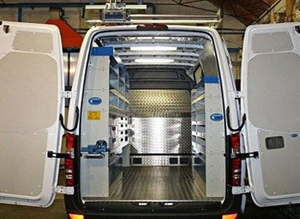 The services we can provide to our customers include:
any type of service for forklift batteries, after-sales service
extended warranty on request
forklift battery rental and supply of used when possible
periodic checks and scheduled maintenance at agreed deadlines
regeneration of your old batteries and disposal of your old batteries
fast and insured shipments throughout Italy quickly
Futura is able to supply new batteries for forklifts in place of the exhausted ones, delivering them directly to the customer and providing the necessary assistance for their replacement.
The assistance service is carried out by highly specialized and equipped personnel, thus ensuring speed of presence in all our areas with equipped vans for any repairs and others.
Futura Batterie provides this service by its technicians to ensure you always high performance of your forklifts and ensure prolonged batteries operation.
We are able to offer you complete maintenance, from to the suction of the liquids in the battery tray, to the control of the screws and poles, to the filling of the electrolyte and ending with the disposal of waste according to the regulations.
The quality of the checks is certified thanks to the exclusive use of suitable spare parts, an in-depth knowledge of the battery and the speed intervention of our technicians.
Repairs, supply of original spare parts, safety checks and many other advantages, keep your forklifts efficient and functional.
The assistance service: thanks to our service network that extends over the entire north-east, , our technician can be there shortly. This not only for repairs but also in case your work needs should require adaptations or modifications.