Stationary solar battery for...
Stationary batteries for solar applications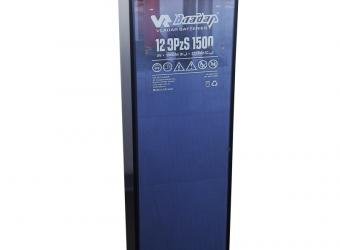 Stationary solar battery for photovoltaic storage OPzS 6OPzS300
Stationary lead acid solar battery built with compact plastic anti-shock in
transparent container (SAN) and PLUDERTEC calcium+ technology.

Dimensions: 145X206X420

Applications: photovoltaic systems, OFF-GRID systems, emergency and signaling systems,
power plants, security systems and alarms, power generators, wind stations.

For more information, please refer to the attached data sheet.
Data sheet:

Quotation request
---